Who We Are
We are CFDA
A DIGITAL MARKETING AGENCY IN LONDON, ONTARIO
CFDA was built from the ground up by a network of passionate web professionals. Our number one goal is and always will be, to provide our clients with reliable and affordable web design & digital marketing solutions without sacrificing quality of service.
As a digital marketing agency, we offer a full range of services to our clients including: Web Design, Web Development, Search Engine Optimization, Pay Per Click Campaigns, Content Writing, Web Hosting, Security & Maintenance, and more.
We work hard to be your one stop shop for all things digital. We'll help you make the connections your business needs to succeed in the digital world. Get in touch with us today and see how CFDA can help you grow your business.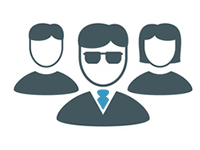 YOUR RELIABLE TEAM
HERE WHEN YOU NEED US
We won't just help you build a successful brand online, we'll support it too.
Whatever your requirements are, we'll always plan ahead to make sure we'll be able to give you the ongoing and reliable support you may need.